7 Surprising Benefits of Prostate Massage
Beyond just feeling damn good, massaging your prostate has numerous benefits!  I have been an avid fan of prostate massage for over a decade and I just love the way it feels when I am masturbating and how it takes my orgasms to all new levels. These are the benefits that I have experienced personally so please note that your mileage may vary!
It Feels Good
This cannot be overstated –  masturbating while massaging your prostate just feels so damn good.  Each stroke is intensified so much more when you have one of these toys leaning against your prostate.  And when you finally orgasm watch out!  It is out of this world.   Just thinking about it while writing this post has me rock hard.  Experimenting with toys of all shapes and sizes since they can heighten the experience in different ways is highly recommended.   You will be floored by how good this can feel.
Harder Erections
I personally have experienced harder erections that last much longer since I started massaging my prostate.  In fact during some sessions my member is so long and hard that I impress myself!  Ha. For an extra boost try eating a couple pieces of dark chocolate (ideallyy 85% cocoa or higher).  It may all be in my head but it makes me hard as steel.
More Intense Orgasms
(picture of woman orgasm face since it looks so much better than a guy!  Ha!)
My orgasms are probably 10X more powerful since I rewired my brain through prostate massage.  This is applies both to orgasms during sex and masturbation. Before exploring the joys of prostate massage I had no idea how good masturbating could feel.
Last Longer
Since prostate massage feels so amazing I usually practice edging to prolong my pleasure.  Over time I have found that this has helped me last longer in the bed.
Medical Benefits
During my most recent physical exam my testosterone level was so high that my doctor asked me what supplements I was taking so he could recommend them to his other patients.  Since I don't take regular supplements the only thing  I can attribute this to is prostate massage which I do almost daily.
Also from what I have read prostate massage can reduce the risk of prostatitis, increase seminal fluid, fertility and improve circulation.
Get More Comfortable with Your Body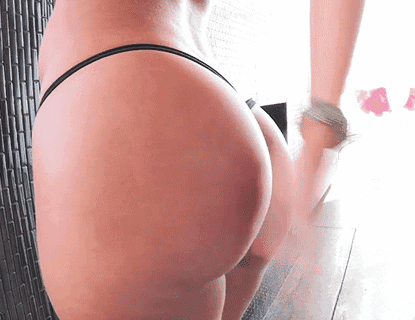 As a heterosexual male I used to believe that butt play was strictly taboo and I avoided that part of my body as much as possible.  Now I have come to the realization that anal play is an amazing thing and I am completely comfortable in my own skin.  I will now touch every inch of body during a session which makes everything so much more pleasurable. From everything to anal beads to prostate massagers to butt plugs I experiment with all types of anal toys.  By the way anal beads feel amazing so add them to your collection.  During climax I pull them out and the sensation against my prostate as I pull them out is unlike any other toy.
I enjoy using prostate massagers, butt plugs and the occasional finger.  I now love my butt.  Ha ha!
Improved Sexual Performance
My harder erections and overall confidence boost and stamina have also made me a much better performer in the sack (just ask my very satisfied wife)!  Whether I have sex with a massager inserted or without my performance has improved immensely.  The harder erections that last longer has been a true game changer.
So what are you waiting for?  Give prostate massage a try.  The benefits are epic!  It feels good and it's good for you….how often does that happen in life?
Prostate Massage Infographic